ECONOMIC FORUM OF YOUNG LEADERS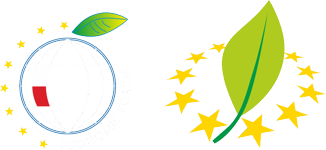 The Economic Forum of Young Leaders in Nowy Sącz is accompanying theEconomic Forum in Krynica. It is a meeting of young social, economic and political leaders from Eastern Europe and Caucasus. There were over 250 representatives of political, non- governmental, social and economic organizations from 33 countries.
Forum is a place of discussion and reflection about important problems and challenges for Europe with a special impact on the role of young generation in the process of social and economic changes on the continent. The subject of the Forum are as follow: identity and European values and most of all the meaning of solidarity in contemporary world. Moreover there will be touched upon the issues of the vision of the European Union, development based on knowledge and youth workers mobility. The Forum will be a platform for cooperation between the organisations of Eastern and Western Europe. Young Leaders will participate in the debates of the 18th Economic Forum in Krynica. Furthermore, program of the Economic Forum of Young Leaders in Nowy Sącz will include panel discussions, workshops, exchange of social actions and programs of activities as well as organisations fair. The forum will provide space opinions, views and visions of the young generation of Europeans on essential problems of the present day.
Website Economic Forum of Young Leaders
EUROPEAN MEETING CENTRE
NOWY STAW FOUNDATION
T. Zana 38 , 20-601 Lublin Poland
secretariat : tel. +48 511 403 155

Support Center for Social Economy: tel. +48 507 114 740

Labor Market Institute:
voivodeship lubelskie: tel. +48 511 403 138
other voivodships: tel. +48 511 403 176

European Information Point Europe Direct - Lublin: tel. +48 511 403 171
International projects: tel. +48 507 112 228

www.eds-fundacja.pl
eds@eds-fundacja.pl
Nasze biuro na mapie
NIP: 946-17-71-036
REGON: 430308156
Bank Account: Alior Bank S.A.
Zana 32A 20-601 Lublin
Bank identification number
SWIFT: ALBPPLPW
Account No. PL13249000050000453097076090
Office in Kielce
Sandomierska 89, 25-318 Kielce Poland
Tel/fax: +48 727 400 872
startdobiznesu@eds-fundacja.pl
Office in Rzeszów
ul. Kopernika 1, 35-959 Rzeszów,
pietro 5, pok. 52,
Tel: 576-325-861 , tel. 600-353-873
m.rajchel@eds-fundacja.pl
Dom Nasutów
Nasutów 98 A, 21-025 Niemce Poland
tel./fax +48 81 756 79 01
www.nasutow.pl
nasutow@eds-fundacja.pl
rezerwacja@nasutow.pl
Dom Nasutów na mapie